Citadel Servicing breaks ground with new specials
by Ryan Smith 10
October 2018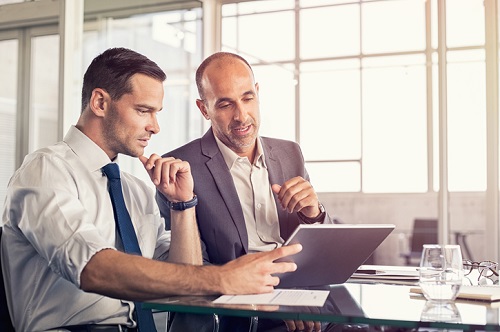 As the non-QM market heats up, Citadel Servicing Corp. (CSC) continues to break new ground.
"We're still growing," said Will Fisher, senior vice president of national sales and marketing at CSC. "We have seven new folks starting in our next account executive class, and about 17 to 20 folks will be starting over the next few days. We also have a new special rolling out – two new specials, actually, because we know a lot of brokers are trying to get into the non-prime space."
The first program is a "no lender fee" special, Fisher said.
"When a broker funds three loans inside the period from Oct. 15 to Nov. 15, then your next three loans will have no lender's fees," he said. "That's a $1,295 savings per loan. That's real savings. For every three you get funded with us in that time frame, you get another three with no lender fees. You have to get your three free ones funded by Dec. 31 – so brokers have a generous period of time to get that done."
The special is available on all products, Non-Prime, Maggi and ODF. All three initial loans must close before loans four through six qualify for the $0 lender fee. The special is specific to loans originated from the submitting branch office – loans four through six cannot come from another branch of the same company.
CSC is also rolling out an investment property special, Fisher said.
"Our normal non-owner-occupied loans don't have a prepayment penalty," he said. "But with this special you can actually get a quarter off your rate if you add a two-year pre-payment penalty."
The special applies to loans within CSC's Outside Dodd-Frank program. Other requirements include:
One- to four-unit properties only
Rate floor of 6.625%
Last day to submit is Oct. 31
Loan must close by Nov. 30
Pre-payment penalty is 2% of current loan balance for the first year and 1% for the second year
"If you compare our rate sheet to other companies, they already have a two- or three-year prepayment penalty built in," Fisher said. "But with us, you add a prepayment penalty and get a quarter off the rate. That's a great option for a broker to have in his back pocket. If the borrower struggles with a rate, the broker can say, 'Well, do you mind holding onto the property for a couple of years? If so, I can get you a quarter off the rate.'"
Citadel also recently hosted a one-hour webinar to give brokers insight into its Outside Dodd-Frank program. The webinar covered:
The history of Dodd-Frank and why CSC calls the program Outside Dodd-Frank
The difference between business-purpose and debt service coverage ratio loans
What CSC defines as mixed use
Multi-unit beyond four units
How CSC calculates interest-only loans
The ins and outs of foreign national loans
Originators can check out the recorded webinar here.
Read article on MPA