Citadel invests to give brokers more tools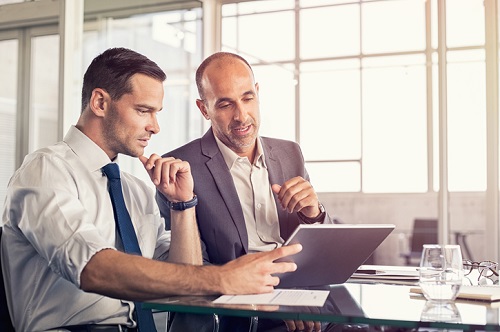 Citadel Servicing Corp. (CSC) is making big changes to give customers more options – and to give brokers better tools to help their clients.
"We've made a big technology investment here at CSC," said Will Fisher, CSC's senior vice president and national sales and marketing director. "We've put a lot of resources into the operational side to make the process smoother for our brokers and our internal staff. One new technology we've been leveraging for our account executives is providing complete account and branch ownership transparency. We're able to accomplish this through Salesforce. It gives our staff transparency through the entire process and our brokers a consistent experience."
Fisher said that CSC has been able to utilize Salesforce, a leading cloud-based CRM platform, to give brokers and internal staff even more clarity on the progress of their borrowers' loans.
"There's a limited amount of technology for wholesalers – and there's an even more limited amount of technology for non-prime wholesalers," he said. "With this rollout and the customization, we've performed, we've been able to get salesforce to work specifically for our non-prime lending needs and help our AEs to grow their business with our brokers. We get very granular. Every single account has an account executive assigned to it, and everyone knows who to contact throughout the loan process. This ensures the brokers can have a great experience with Citadel. And that's just the beginning of the advanced technology we're planning to implement over the next few months."
Citadel has also expanded one of its most popular loan programs to better serve borrowers.
"We've dropped the credit score on our One Month Bank Statement Program from a 700 minimum to a 650 minimum," Fisher said. "We're also going up to a $5 million loan amount. And we're doing that on our non-prime and our Outside Dodd-Frank (ODF) products.
"We're very comfortable in our high-balance loan performance, so we want to increase what we can do," he said. "The kinds of borrowers we can accommodate now are increasing with our growth."