How Citadel keeps its rates low
by Ryan Smith 11
December 2018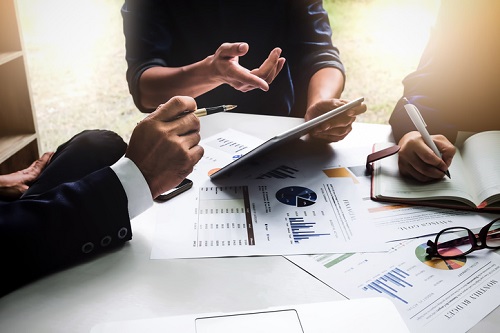 Citadel Servicing Corp.'s (CSC) holiday special is still going strong. The special, good on all Maggi Plus and Non-Prime products, applies to loans that are in CSC's closing department by Jan. 18.
"We are reducing rates on all purchases by 0.375% and on all refinances by 0.25%," said Will Fisher, senior vice president and national sales and marketing director for CSC. "And as an added bonus, you can get another quarter off your interest rate on transactions with loan amounts of $1 million up to $5 million."
Citadel's expertise in the non-prime space is what allows the company to drop rates even in the current tough mortgage environment, Fisher said.
"Everybody else is going up in rates, or staying flat, and we are dropping – because we are confident in the process," he said.
Fisher said that one of the keys to CSC's success is the company's vertical integration. The company does not simply fund loans and hand them off to other servicers – it employs underwriters and in-house appraisers and keeps the servicing on its loans.
"Servicing is in our name," Fisher said. "We have been servicing loans since 2003. We are the only completely vertically integrated lender in this space."
That integration means Citadel can maintain a varied suite of products while keeping its rates competitive, Fisher said.
"The vertical integration is what allows us to drop rates, because we control the process and we have really strong performance on our loans. We have even provided a white paper on it," he said.
"When you step back and look at the new landscape of pass-through non-QM lenders popping up, you see many are outsourcing their underwriting, valuation, auditing and servicing, and most are at the mercy of a parent company or Wall Street conduit guidelines," he said. "This means they have zero decision-making authority. We take our process and being completely vertically integrated very seriously. It is a big part of our DNA at CSC, because it keeps us a better-informed and a complete nonbank lender."
Click the link to CSC's white paper: "Vertical Integration-It Matters"
Read article on MPA