Is your non-QM lender vertically integrated?
by Ryan Smith 14
November 2018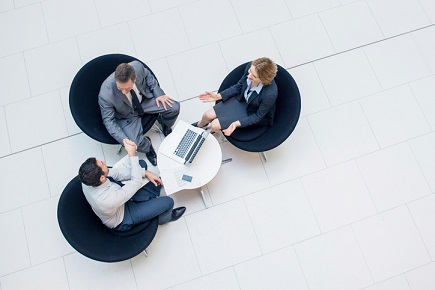 With the non-QM space expanding exponentially, there seem to be new non-prime lenders practically every day. Very few of those lenders, however, underwrite, audit, and service their loans – and that's where Citadel Servicing Corp. (CSC) is different.
"Servicing is in our name. We've been servicing loans since 2003," said Will Fisher, senior vice president and national sales and marketing director at CSC. "As a non-prime lender in the wholesale, correspondent, and retail arena, not only do we have the price and products, we have forty-plus underwriters, a valuation department comprised of nine in-house appraisers, and we also have the servicing on our products – which makes us completely vertically integrated. We are the only completely vertically integrated lender in this space."
Servicing its loans allows CSC to keep a vital connection with its borrower, Fisher said.
"This is a different type of borrower, and this kind of borrower needs attention," Fisher said. "If you lose that connection, the loan might not perform. We have that connection, and because of that, our portfolio is performing amazingly, with average delinquency in the low- to mid-threes."
For originators, knowing that the lender is also the servicer can bring peace of mind.
"For our correspondent sellers, it's important because they worry less about payment defaults or buy-backs," Fisher said. "In wholesale, this is great for mortgage brokers because they can avoid awkward conversations with their borrowers about who's servicing the loan. They know exactly where their borrower is at. It's a smoother hand-off because when we underwrite and fund a loan, brokers know whom the borrower is receiving their statement from every month.
"When you step back and look at the new landscape of pass-through non-QM lenders popping up, you see many are outsourcing underwriting, auditing and servicing, and most are at the mercy of a parent company or Wall Street conduit guidelines," Fisher said. "This means they have zero decision-making authority. We already see this in the varying performance and amount of exceptions in competing portfolios or securitizations. It will be interesting to see how that ends for them.
"Many folks do not think about that," Fisher said. "They say, 'Just fund it.' We take our process and being completely vertically integrated very seriously. It is a big part of our DNA at CSC because it keeps us a better-informed and complete non-bank lender. In non-QM, you have a very different borrower profile – and the extra attention we give to that difference is returned in spades. As for our brokers, our view is: do you want to outsource your paycheck?"
Read article on MPA