The simple way to get into non-prime
by Kim Burgess 24
Apr 2018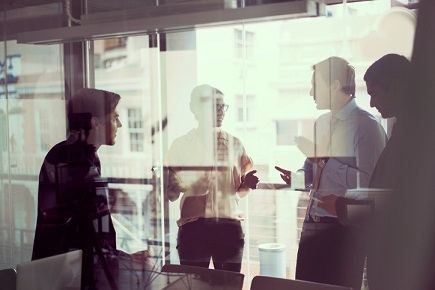 As the non-prime market continues to heat up, Citadel Servicing Corp. keeps breaking records – and rolling out new products.
This summer, the company launched its One-Month Bank Statement program, which is open to self-employed borrowers, including first-time homebuyers. To qualify, a borrower must have a minimum 650 credit score and no credit events in the last five years, such as charge-offs, collections or tax liens.
Will Fisher, CSC's senior vice president and national sales and marketing manager, said originators who are looking to get into non-QM can start with self-employed borrowers, rather than attempt to learn every product in the space.
"Specialize there and work your way down," he said. "You don't need to do all of non-prime. If you don't want to do the low-credit-score stuff, you don't have to. (Non-prime) is a big product. Don't get overwhelmed and think you have to change everything up."
With rates on the rise and refis declining, Fisher stressed that it's a good time to branch out into non-prime, and CSC knows the market from top to bottom. In March, CSC funded over $110 million, a company record, and originated over a quarter billion. This year, CSC is on track to fund over $1 billion.
"Really it has to do with what rates are doing," Fisher said. "We've been in this period of sustained low interest rates to help get the economy going. You're starting to see the rising rates. That impacts the value of these loans. The times have completely changed. There is a hunger for yield out there, and we are delivering that yield."
While many companies have jumped into non-prime in the past few months, CSC has been leading the way for years, with an exclusive focus on the market.
"It's extremely important to work with someone who is not just a leader in the space but an innovator in the space," Fisher said. "We understand what's going to work, and what's not going to work. A lot of times you are dealing with a pass-through lender who is using someone else's guidelines. They don't have the final say on what gets funded. I look where they fell down, and we can get it through."